Hi there!
Edit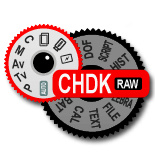 Welcome to the CHDK wiki, and thank you for your contributions! There's a lot to do around here, so I hope you'll stay with us and make many more improvements.
If you're new to CHDK, you can read the FAQ, find out about downloading CHDK, or get a summary of what CHDK is.
Recent changes is a great first stop, because you can see what other people are editing right this minute, and where you can help.
Need help? Explore the help section, ask a question at the Help desk, or post a message on my talk page!
If you're wondering what to edit, why not make sure the most visited pages are complete or expand some of the shortest pages?
I'm really happy to have you here, and look forward to working with you!
Heh, and I you :P -- sannse (talk) 11:18, 26 June 2008 (UTC)