Hello, and welcome to my talk page!
---
If you have received a welcome message with my name, it is from Wikia's automatic welcome system.

Please check the list of admins at Special:ListUsers/sysop to see if there is an active user on this wiki who can help you.
If no one is active, you can request to become an admin yourself at http://adopt.wikia.com !
---
If you have a general support question, please contact staff, and they will get back to you right away. Thanks!
Catherine! hello! I am quite new to chdk and these forums but was wondering if any progress was being made on the SD1100IS? I see that you have posted a wikipage on this camera but it has no info on chdk support. Thanks for your time! -dan
CHDK start page
Edit
Hello Catherine, since you changed the CHDK start page the CHDK logo is overpainted by the navigation_widget, can you pls have a look to this ?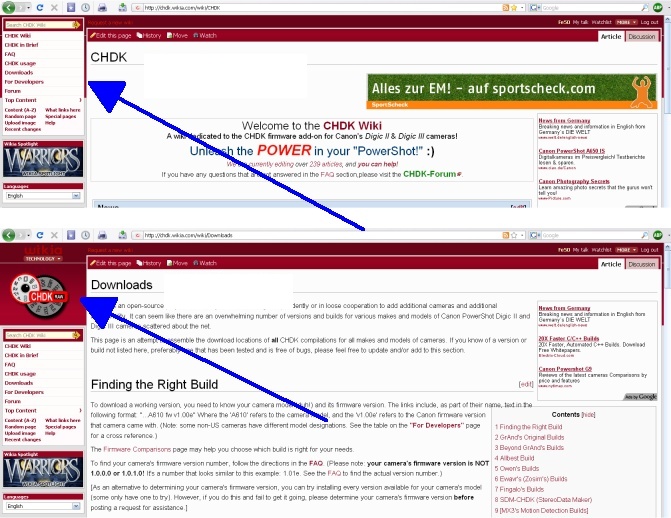 Thx, Fe50 16:27, 3 July 2008 (UTC)
Thx for correction, now it's fine again ! (Fe50 21:05, 6 July 2008 (UTC))