Although the other reference materials available to guide you through using Lua to program a CHDK camera are fairly comprehensive, I find there is value in having a single-page reference card that sums up everything -- so I made this one, which I and my students have been using since Fall 2013, and is hereby made freely available to anyone. Use it at your own risk, and be aware that this card does not constitute an endorsement of CHDK or Lua by either the author (H. Dietz) or the University of Kentucky. Of course, various compromises must be made to fit everything on one card; contact the author if you have any suggestions about improvements or corrections. The PDF version is at http://aggregate.org/DIT/CHDK/chdkluaref.pdf , and here are JPEG images of the front and back: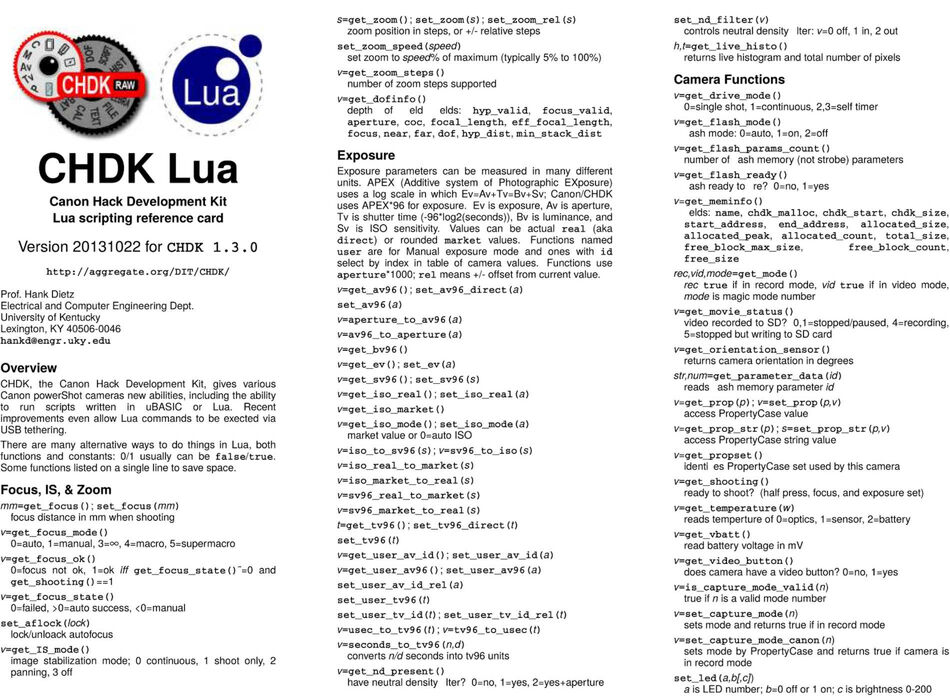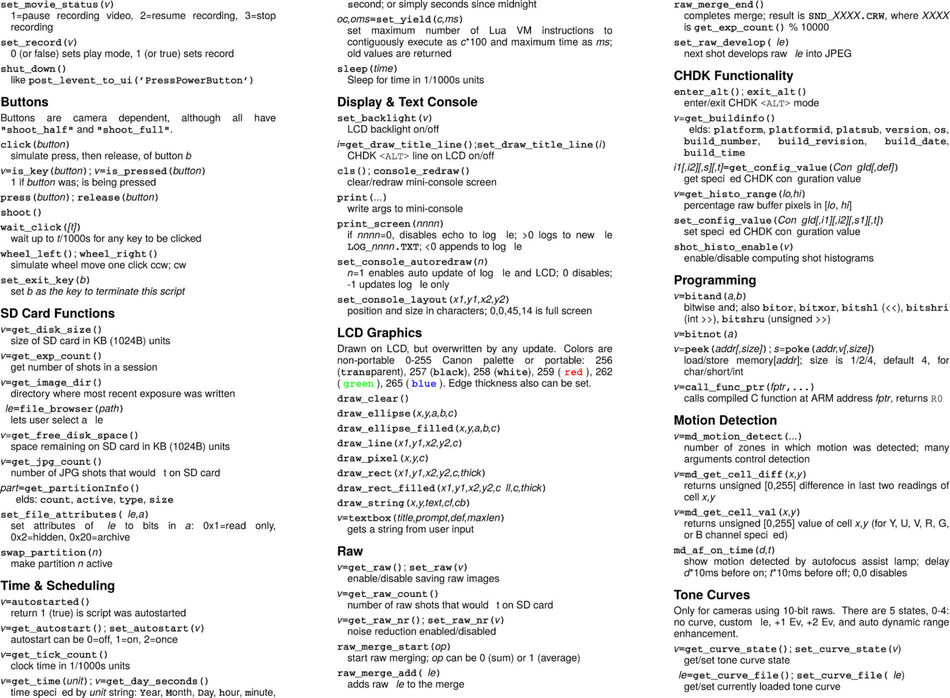 Ad blocker interference detected!
Wikia is a free-to-use site that makes money from advertising. We have a modified experience for viewers using ad blockers

Wikia is not accessible if you've made further modifications. Remove the custom ad blocker rule(s) and the page will load as expected.